Medius welcomes Expensya.
We are pleased to announce that our acquisition of Expensya, an expense management software company, is now complete. Expensya's powerful AI-enabled, mobile-first, employee spend management capabilities complement our autonomous AP platform.
Helping AP and Finance stress less
Managing AP and finance should be about strategy, not stress. If you're ready to grow your career and help AP and finance professionals handle their invoices with peace of mind, you've come to the right place.
We're an employee-centric business

The most important thing to our organization is our employees – and we really mean it.

Worldwide workforce, top talent

Medius is a global business, with hubs in some of world's major cities. We employ those that ooze our values, so you'll learn from the brightest minds.

Great culture that's synonymous with our values

We surveyed our employees and they told us we've got a fantastic value-led culture. Free snacks don't cut it. Instead, meet people you'll love to work with and for (sidebar, we do offer free snacks!)

Leadership that inspires you

Our leadership team is carefully selected from some of the leading minds in spend management and experts from their respective disciplines. They'll encourage and inspire you to be better at your job. But the best thing is, even our CEO is just an email away if you've got something you want to share.


Want to know more? Click here to learn more about Medius leadership team!

Work-life balance

It's a cliché, but we work hard and play hard at Medius. We expect you to drive the best possible value for our customers. In return, we'll help you prioritize both professional growth and personal enjoyment. If you need flexible working hours, we can help you with that, to support you as best we can.

(We'll also throw some pretty big social events, which you're welcome to join!)

Join Medius, further your career and meet great people!

Join a company with fast growth and a progressive and competitive product roadmap. We truly invest in the future.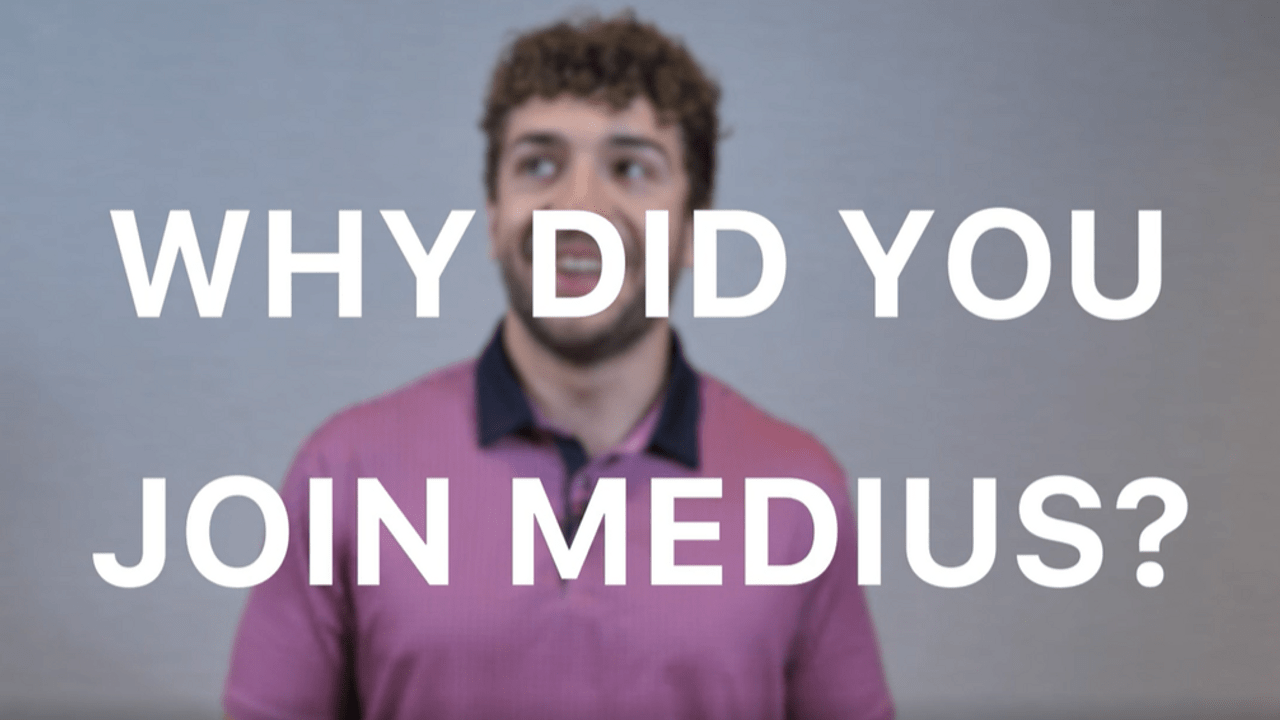 I've worked with incredible people my entire career but the team at Medius simply takes it to another level. Talented, professional, and passionate about what we do, teamwork for a common goal is underpinned by lots and lots of laughs.

Rich Revill

VP Customer Success, North America
Medius is founded on trust and openness
Trust is one of the most important values at Medius. We're not the busy-body micro-manager types. Instead, we trust you, implicitly, to get the job done. We're also a very open organization. If there's something bothering you, don't sit in silence, let us know – we're here to help and we want your feedback.
Working at Medius
Meet some of our great people!
Medius Engage 2022
Have a look at how the customer conference in Sweden 2022 looked like.
About Medius
Medius links invoice capture, processing, and payment to replace the worry and wondering of managing AP with calm and confidence. Medius goes far beyond basic automation by using artificial intelligence to do most of the work – so invoices get coded, approved and paid; customers get to go home and rest easy; and businesses can trust budgets and forecasts.

For more information, please visit medius.com.